Moser's House Dance
These photos were taken at the Moser's House Dance: NO SHAME! Check it out!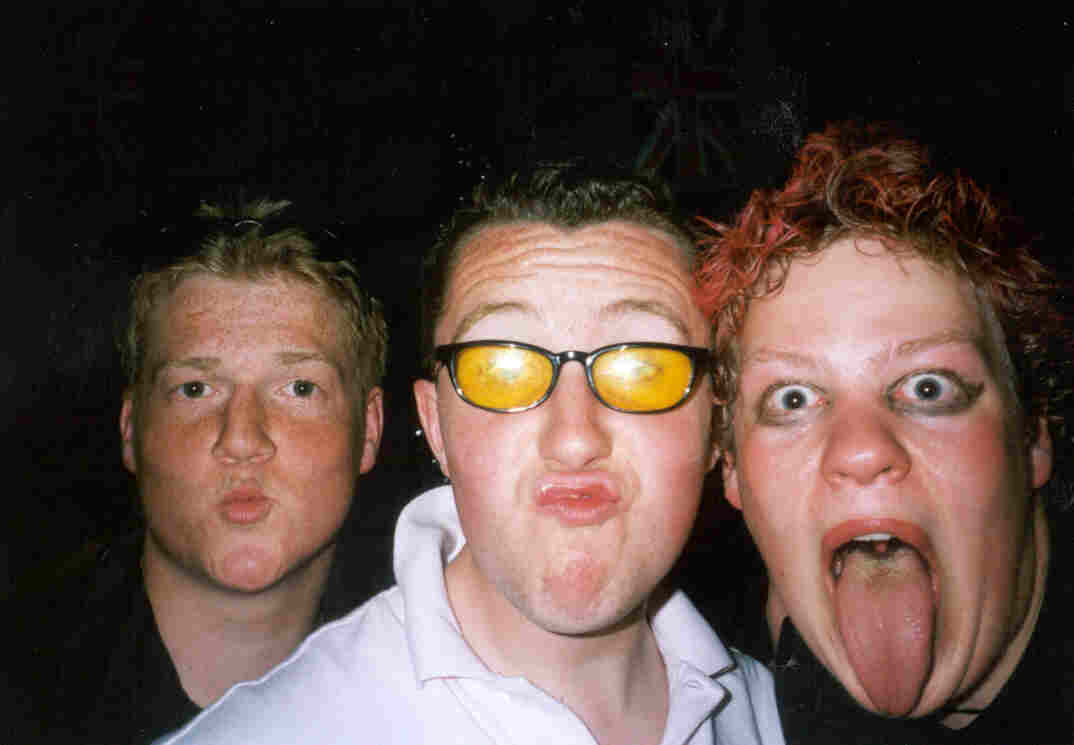 Three weirdos!
This photo is abit of a shocker! Well star of this photo has to be George on the Far left....hm.... look at his juicy lips!!!hm...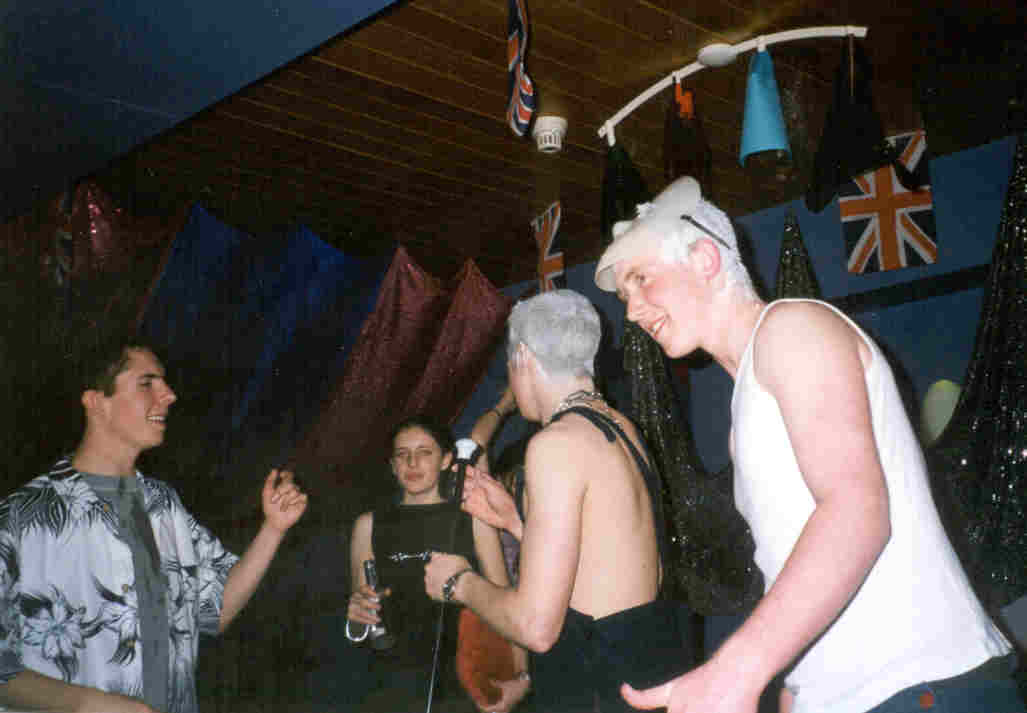 Will the Real Slim Shady Please Stand Up?
What do you think of this photo? Two slim shadies man!!! Seabs and George Kirby in da house!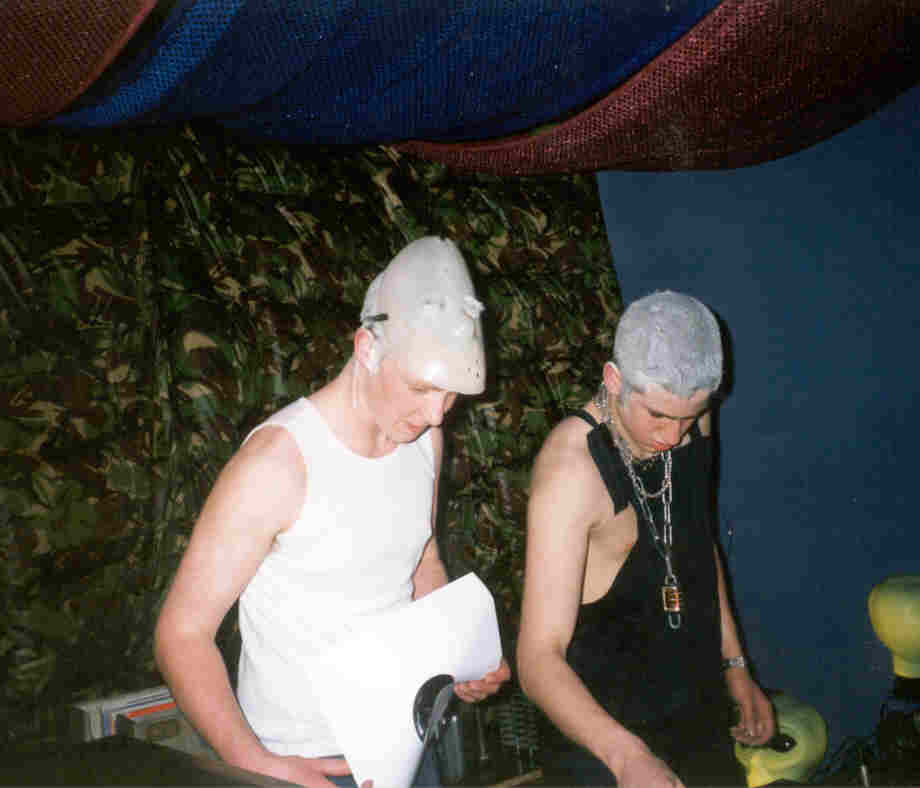 Dj Ryan (seabs) on the decks!
Almost the same... like the one above!!!! instead Seabs is on the decks!!!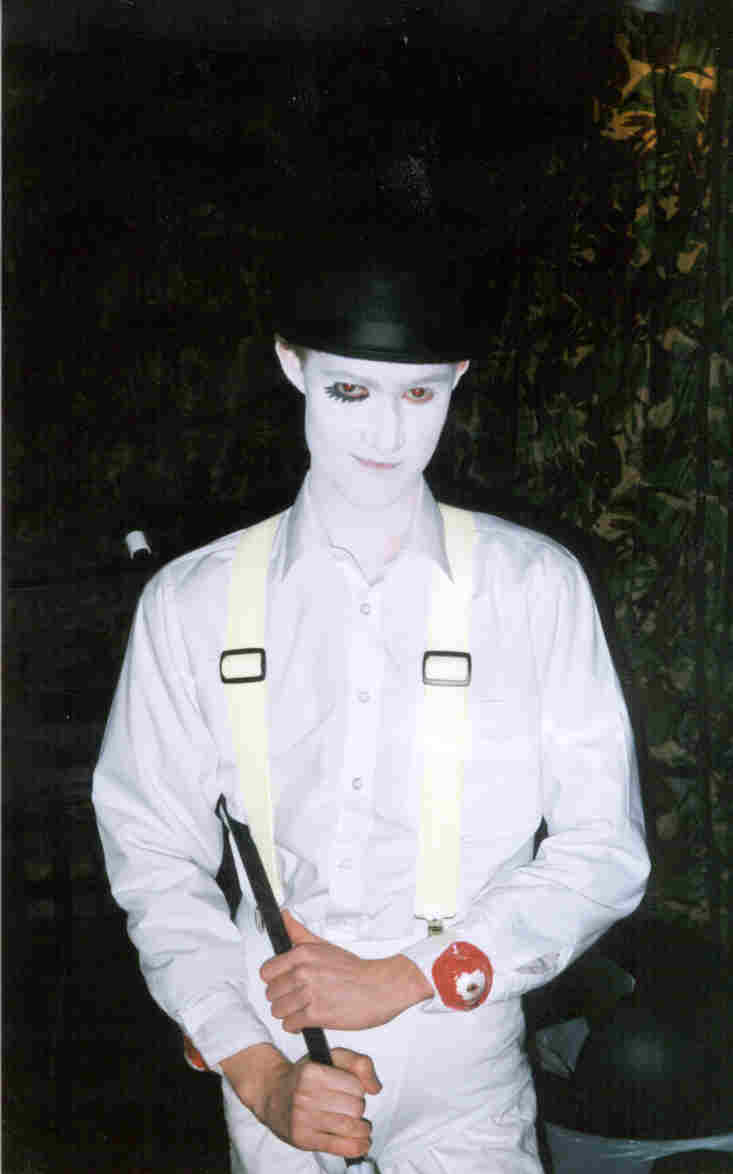 Psycho
Best costume of the whole party!!! He was imitating Clockwork Orange! Absolutely Hot Poo... keep it man!!!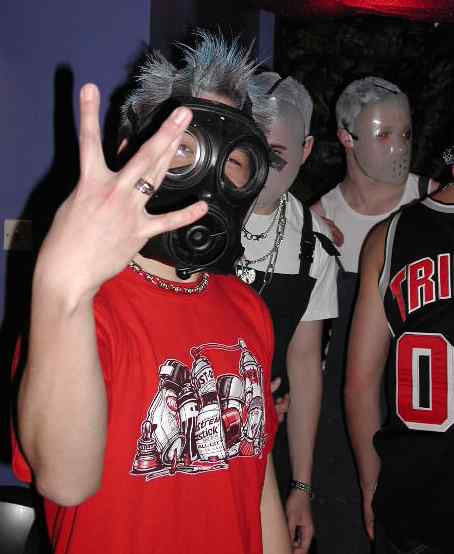 Airosoul (me)
Who Da hell is wearing that stupid gas-mask??? Sorry To break da news to you but it's me!!!!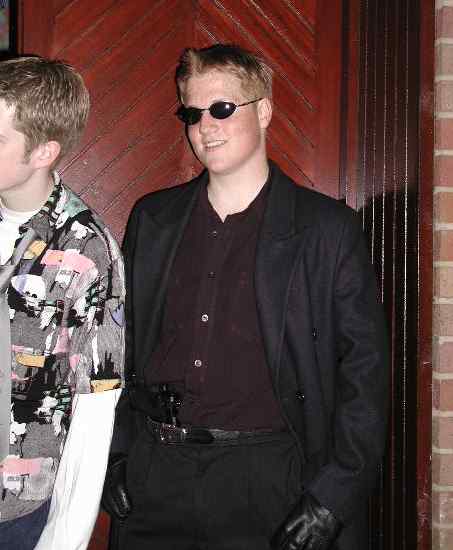 Mr Bouncer
Somebody is looking realy proud of himself ei??? Man... stop trying to be cool man!!! And it is George, just abit of a gimp!!!!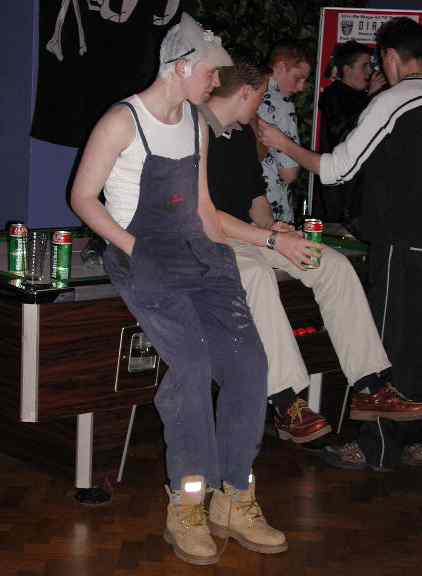 Just Chilling
Yo man, what are you doing??? You should hit da dance floor!! i wanna see you shake that ass!!! Shake it fast!